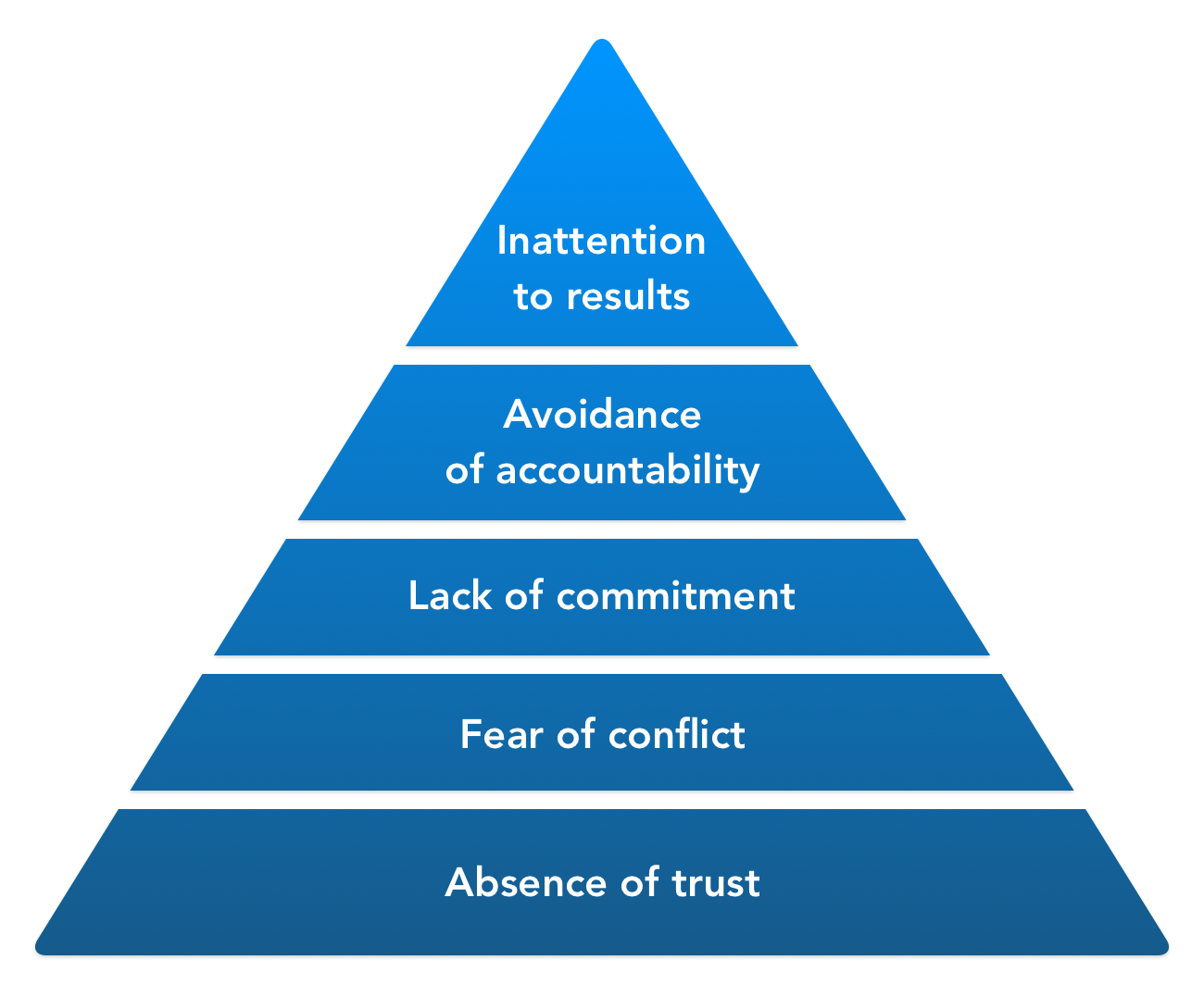 We recently grabbed lunch with another London based startup, and during conversation with the founder, he recommended a book I hadn't come across before – The Five Dysfunctions of a Team, by Patrick Lencioni.
As anyone who has managed people before will know, building a team is really hard. You work your socks off to hire the best people you possibly can, but getting those people to work together as a single unit doesn't happen by magic.
The Five Dysfunctions of a Team applies a relatively simple set of guidelines to spot and resolve problems within your team and encourage everyone to collaborate effectively.
Absence of trust
If people are unwilling to be vulnerable within the group, it can be hard to build trust within the team.
Fear of conflict
If the team seeks "artificial" harmony, it can harm your ability to have a constructive and passionate debate.
Lack of commitment
A lack of buy-in for group decisions creates ambiguity throughout the team resulting in outcomes that no one sticks to.
Avoidance of accountability
Members of the team avoid the responsibility to call out peers on counterproductive behaviour, resulting in low standards being accepted across the group.
Inattention to results
Individuals focusing on personal success, status and ego before team success causes the team to suffer.
Overall, each of these attributes is no surprise, but having a framework to align your team is incredibly helpful.
Is your team performing well in all five of these areas? What can you do to address any "dysfunction" within your team today?