A few weeks ago I was fortunate to see one of the first screenings of General Magic in London.
Since seeing the movie, I've been telling everyone I meet about it.
It's a story of one of the greatest teams of product, engineering, marketing, and leadership people coming together to build a device eerily similar to the iPhone, but in the early 90s.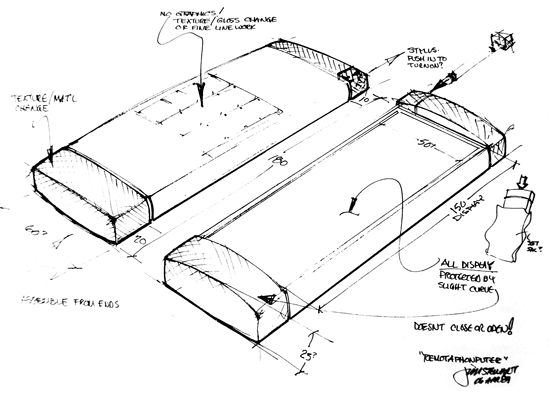 The movie pieces together with original footage how this incredible team came together, worked their socks off, and ultimately failed to deliver what they set out to achieve. It's a story that makes you question the definition of failure – a ridiculous number of people from General Magic went on to practically define the world we live in now, and the ideas behind the device were spot on – they just took longer to get here than orignally thought.
Just a few of the people who were involved with General Magic:
Tony Fadell – joined General Magic as an intern, co-inventor of iPod and iPhone, founder of Nest.
Marc Porat – the CEO of General Magic, and visionary of the original device.
Megan Smith – became CTO of US, and VP at Google.
Andy Hertzfeld – member of original Macintosh team, also co-created Google Circles.
Joanna Hoffman – another member of original Macintosh team.
John Sculley – former Apple CEO, also launched the Newton to compete with Genral Magic.
Kevin Lynch – former CTO of Adobe, creator of Dreamweaver, VP of technology at Apple.
Huge thanks to Emma Sinclair for arranging a screening of this movie, and to Sarah Kerruish and Steve Jarrett for the fascinating Q&A after the movie.
If you're interested in the history of computing, you want to see a wealth of on-the-ground footage from one of the most influencial teams of people in technology, or you just want to be inspired by the willpower and hard work of an incredibly smart group of people, you have to watch this movie.