This weekend I visited Crystal Palace Park – it's very near to where I live and I used the day to go walking there and "get my steps in".
The park and area is named Crystal Palace because of the huge glass exhibition building that once stood there. I had been interested in the story of the building for a while but never knew too much about it.
It turns out there are many stories and a fascinating past to the park and the building. I am no expert, but after just a day of visiting, and a few hours of reading around, I felt compelled to distill some of what I found into a short post – because what I learnt inspired me and I hope may inspire other readers too.
Designed and built in less than a year
I'm frequently amazed at how quickly some huge projects have come together – I recently wrote about the importance of moving fast.
For what was arguably the most ambitious building to ever exist at the time, this thing came together fast. Really fast!
As I understand it, Britain was to host "the great exhibition" of everything that was great both in Britain, and across the world – particularly in the British Empire at the time. It was decided that a building was needed to house all of the exhibits and it was to be in Hyde Park, central London, for 6 months from 1st May 1851.
Many architects and elite engineers of the time proposed solutions, but all were too expensive, and would take too long to build. No one could hit the extreme constraints of the project. With less than a year until the doors needed to open – doors that still needed to be created – a chap called Joseph Paxton drew an idea on a scribble of paper. Paxton knew a ton about designing gardens and also about grand conservatories and greenhouses.
After minimal debate, and the realisation that Paxton's design would cost a fraction of other proposals (as little as 28% of the cost of another option), Paxton was given the go-ahead to turn his sketch into drawings and plans that could be used to start construction. He and his team turned the sketch into a full set of calculations, budgets, and building plans in two weeks. This makes me question my work ethic.
Paxton had 8 months to turn his plans into a finished building ready for the greatest show the world had ever seen. Not just any building – the largest exhibition space in the world at the time, made almost entirely of glass. No pressure.
Public toilets? You have the Crystal Palace to thank
Among many firsts, the Great Exhibition saw the first major installation of public toilets. Hard to believe that at some point public toilets just weren't a thing. The phrase "spending a penny" was also thought to have originated here – as it cost a penny to use the toilets on site.
The Natural History Museum, the Science Museum, the V&A – all were founded thanks to the proceeds from the Great Exhibition
Some of the greatest museums anywhere in the world are in London – the Science Museum, the Natural History Museum, and the V&A, and they were all founded with the proceeds from the Great Exhibition. The exhibition made the equivalent of over £20m in today's money in pure profit – not a bad money maker, and one that has influenced the cultural institutions of our city for centuries to come.
The Great Exhibition was moved and rebuilt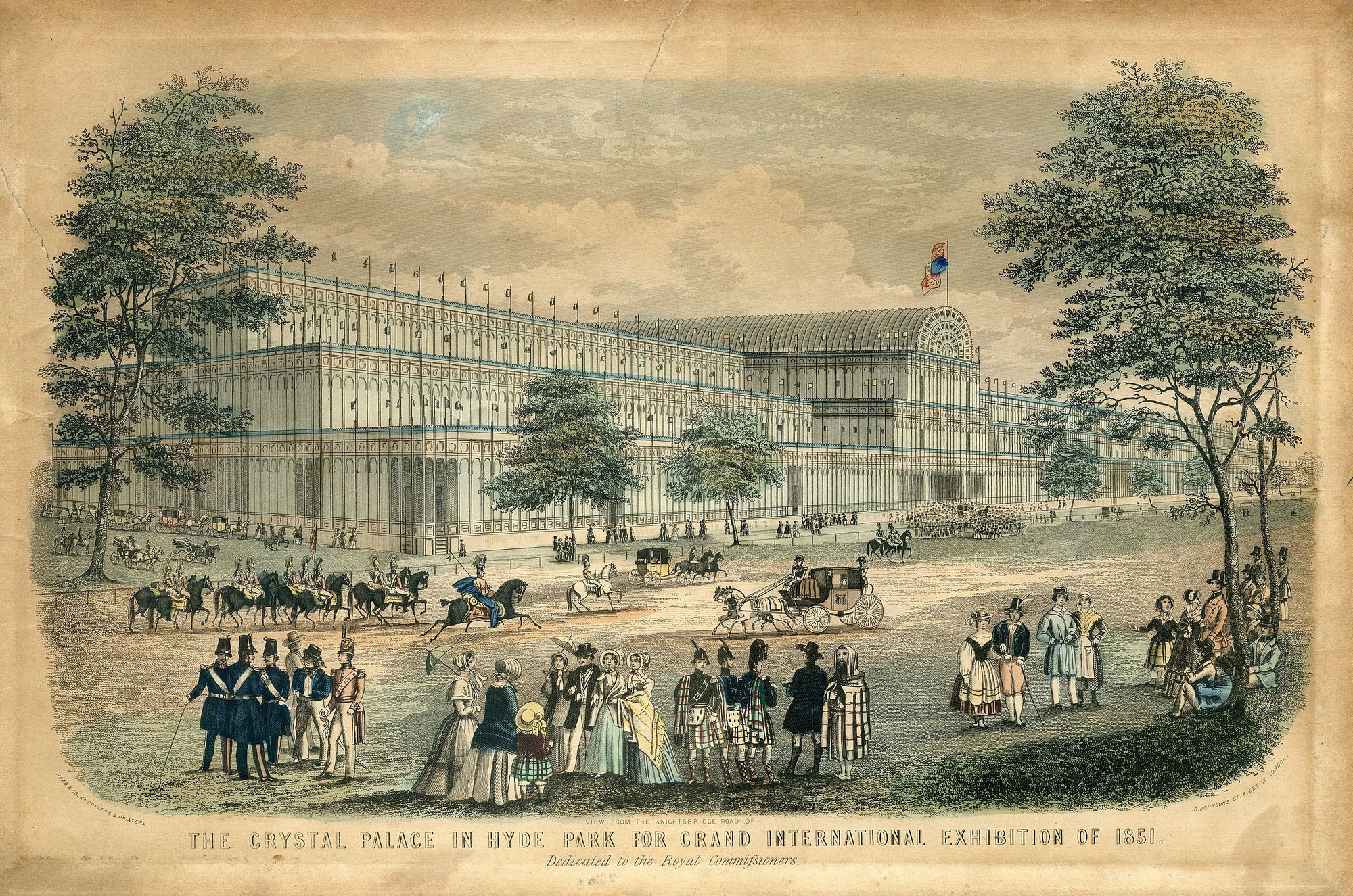 Many landmarks in London have been established for significant events and then scheduled to be replaced of torn down after their needs have passed – for example, the Millennium Dome was only ever meant to be up for a year or two, and the London Eye was scheduled to be up for five years.
Unlike its modern equivalents, the Great Exhibition really did only stand for six months, but it wasn't over forever. The building was dismantled and reconstructed a few miles away in South London – the area now known as Crystal Palace. The building was made even more grand, with more space, higher ceilings, and new transepts at each end.
Not only did they whack an even larger building than the original into the park that is now known as Crystal Palace Park – they also designed and created beautiful landscapes across the huge space, with grand fountains and walkways.
The site is bare today, but it could have been worse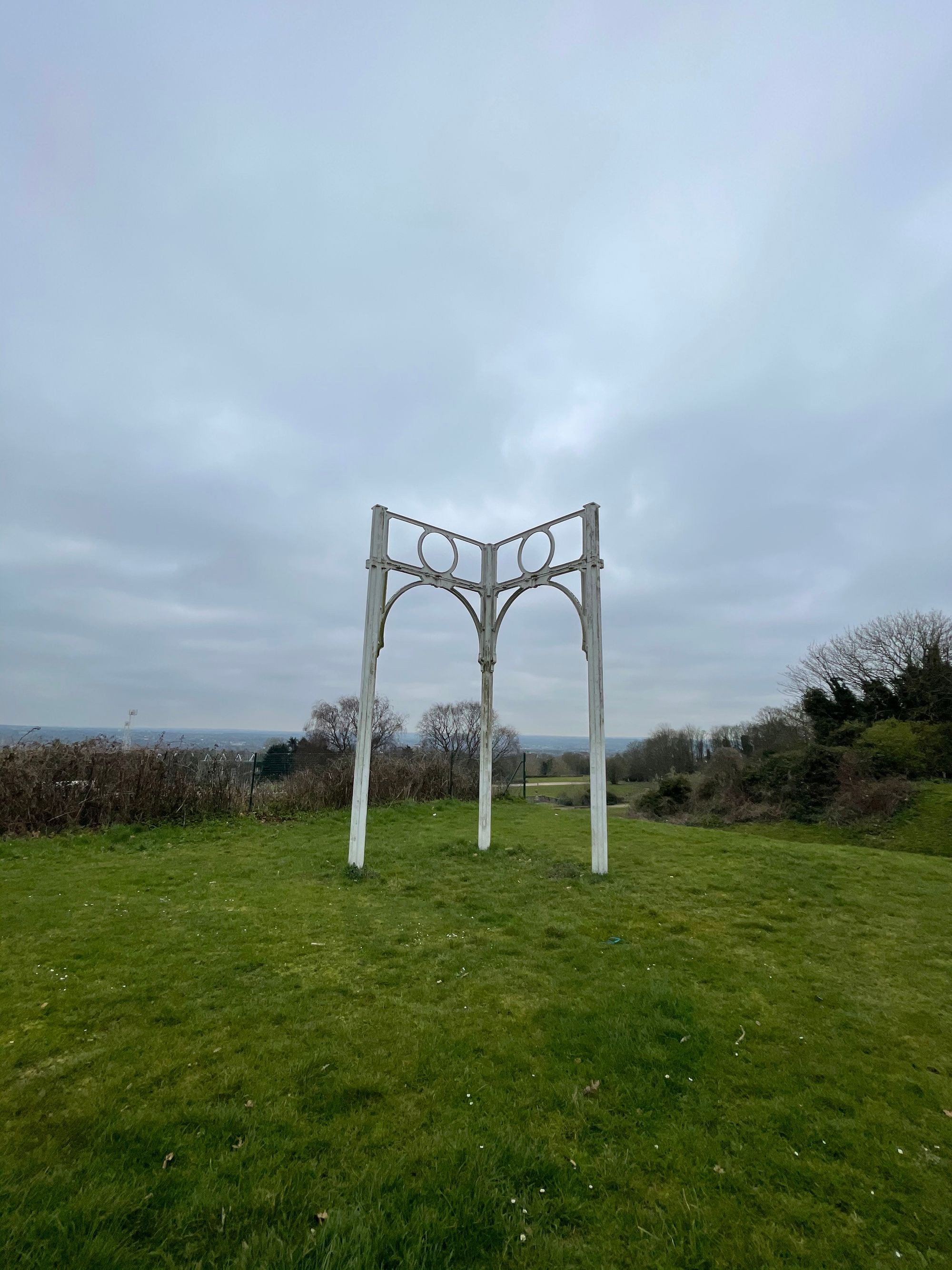 From some quick reading, it looks like there was a proposal to build a multi screen cinema on the site a while back. Can you imagine?! Thankfully the site was saved from such an unjust, unsympathetic development.
The site today remains bare (except for a lonely piece of replica ironwork that barely begins to do justice to the structure that once stood here) – with old rickety fencing, litter bins, and a thoughtlessly placed car park sprinkled across the remaining foundations and stonework.
For such an incredibly important building, surely we can honour it better than this? Maybe some day the site can truly honour the original Crystal Palace. Perhaps one day a palace of crystal can again stand again on this site, nodding to its former glory?
I will keep my hope alive.