Speed
Everything's faster – it feels so snappy – like having a new watch. Every animation, every tap, every interaction feels almost instant.
Hand Washing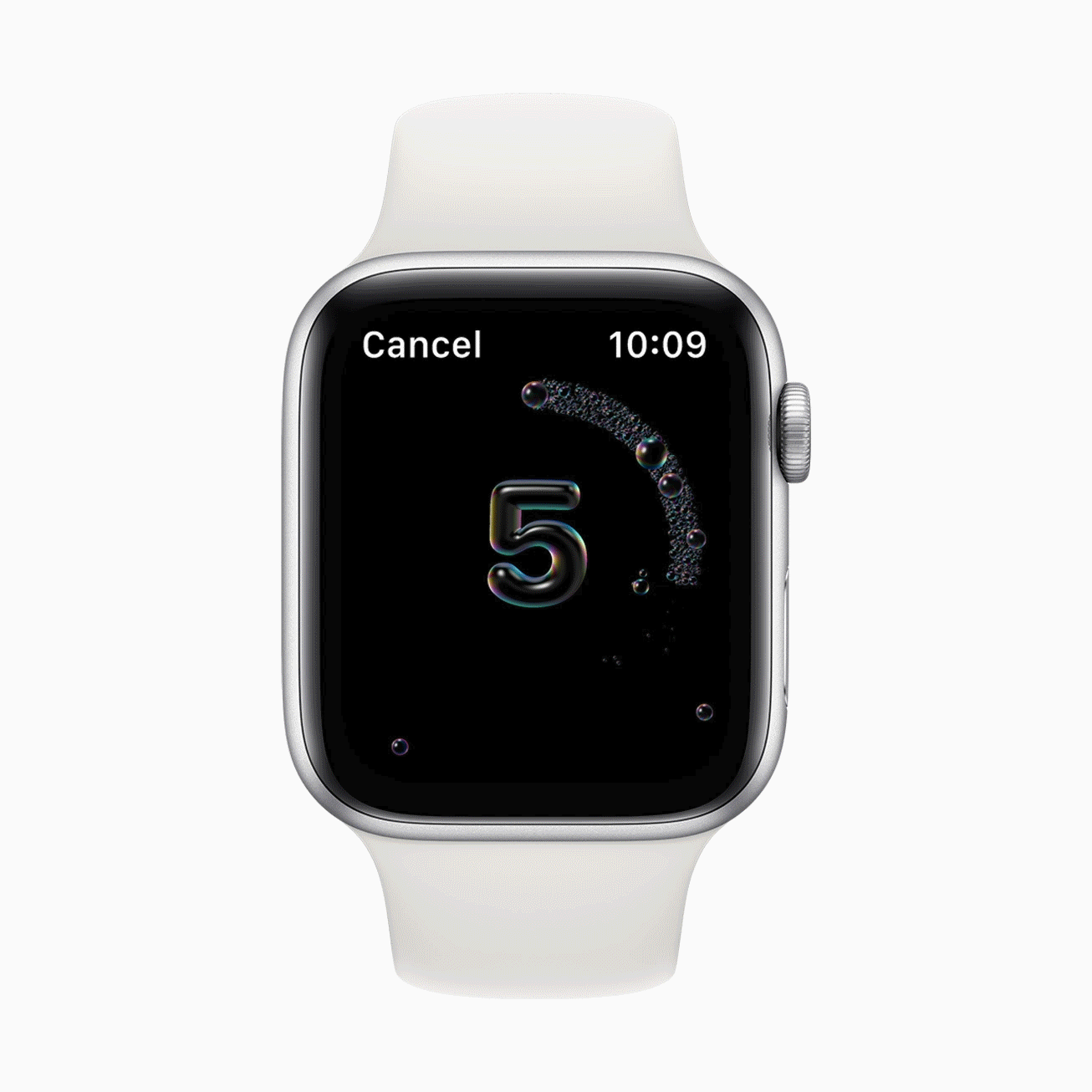 Hand washing – it works. Features like this truly change behaviour. Try as I might – I have not been washing my hands for 20 seconds every time. Just as I love to close my rings, this is another habit I'm now far more inclined to build.
Sleep Mode
The set up for everything sleep related was fantastic. There were a lot of options, but everything was extremely clear. I experienced "Wind Down" last night as my iPhone and Watch were both telling me "James, get to bed now, for heaven's sake!"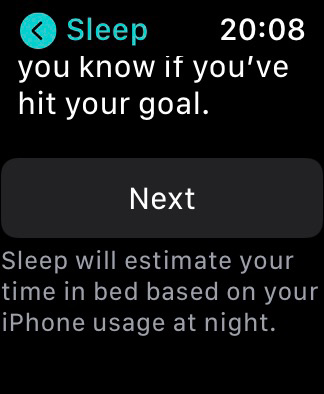 The Watch went into a mode similar to Theatre Mode where the screen is switched off and unresponsive. You have to wake it by hitting the Digital Crown and then turning it a satisfying amount to unlock. And notifications are removed from you Lock Screen on iPhone to keep your bedtime routine as distraction free as possible.
Sleep Tracking
Sleep tracking – I tried it last night, and I'm not totally sure what data goes where, now that I have about four apps all helping me sleep better. Needs further investigation.
No more Force Touch
Lack of Force Touch – haven't felt the loss of it at all in my first 24 hours. All interactions I stumble on regularly have been replaced Force Touch with a button or other interface element that's easily visible.
Installation
I still find the instal process for watchOS updates pretty convoluted. Maybe I'm too keen and should just let it install overnight while I'm sleeping. Yesterday I spent part of my lunch hour messing around with ensuring my Watch was on its charger, charged more than 50%, on WiFi, that my iPhone was close, and it also was connected to WiFi. And then I just waited. Progress seemed slow. I did something wrong, or something went wrong – either way, it wasn't perfectly smooth.
Thankfully, eventually, it was all done, and as if by magic I had watchOS 7 ready for the evening. It felt like I had a new Watch.
Go get it
Every year, iOS and watchOS get a little bit better. This version of watchOS is a delight on so many levels. Go install it if you haven't already!