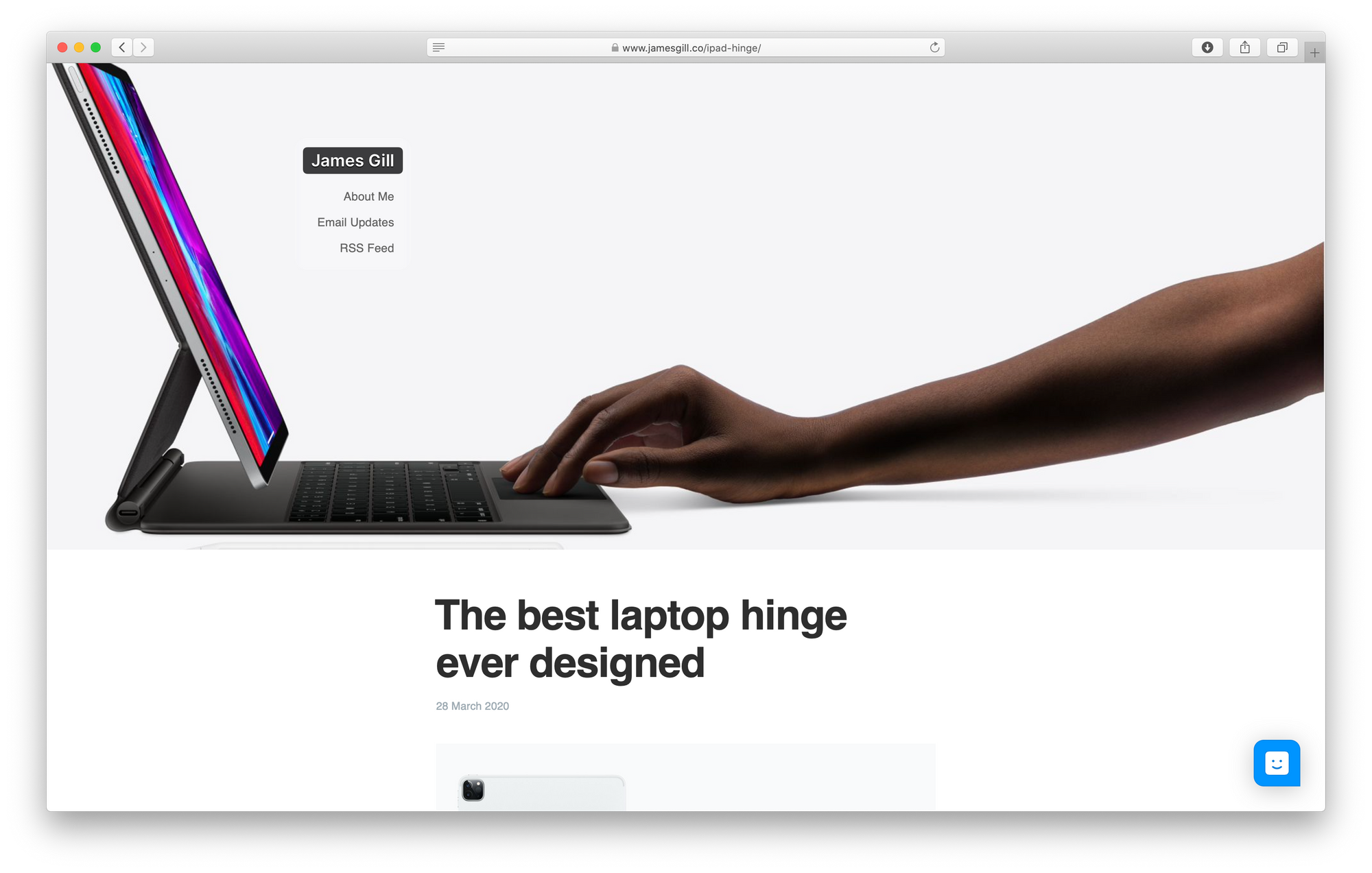 While spending my weekend indoors – as we all are right now – I've spent some time updating my blog.
What's changed?
New navigation to the left of content.
Homepage now features more of each post – rather than just snippets.
New "About Me" page with a currently miniscule amount of information about me.
New "Email Updates" page to sign up for, well, email udpates for new posts.
Improved typography throughout – and now using the wonderful Inter font.
New styling for links in posts.
Improved styling for footnotes.
Removed a bunch of extraneous cruft.
It's been a rewarding project, and it's a pleasure working with the Ghost blogging platform.
Hopefully I can now focus more energy into writing in the knowledge that my blog is looking a little more polished.